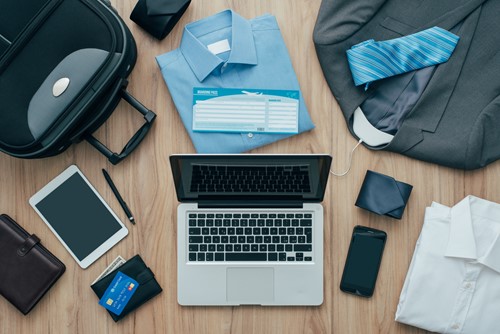 Moving to a new home quite literally uproots your entire life. From moving day on, you'll be learning to navigate your new home and rebuilding your daily routines.
The first week in your new home is both the most excited and the most chaotic. Boxes are likely still scattered around the house, you're constantly forgetting where the light switches are, and trying to figure out how to arrange your furniture.
With all of these changes going on it can be easy to get overwhelmed in your new home. That's why we've put together this list of things you should do in your first week at your new house to get settled in and prepared for your new life.
On Moving Day
Day one of your move can only run so smoothly. As a result, it's important to try and relax throughout the day. Remind yourself that you don't need to unpack and arrange everything today. It's also a good idea to keep a checklist of everything you need to accomplish on moving day, whether that's paying movers, handing over keys, or turning on utilities.
Since the majority of your belongings will likely be in disarray for the next few days, you should make sure you have a box of your daily essentials clearly labeled that you can unpack first. We're talking about toothbrushes, toiletries, and anything else you'll absolutely need to get your day started.
The First Week in Your New Home
Once you've made it past the first day the hardest part is over. It will soon be easier to get a good night's sleep in your new bedroom, and your morning routine will run more smoothly.
To be best prepared for the first week in your new home, we've prepared a checklist of important items to tackle so that you're fully settled in as soon as possible.
Familiarize yourself with the home. Safety should always be your first priority, even at home. Take the time to find out where your circuit breaker is, your water main valve, light switches, fire extinguishers, and so on. Test your smoke and carbon monoxide detectors, or just change the batteries so you know the exact date they were changed.
It's also a good idea to develop a fire escape route. Since you and your family aren't as familiar with the layout of your new home as your old one, it's important to understand where the best exits are in case of an emergency. Pick a landmark outside that you'll meet at in case of a fire.

Change your locks. A top priority for your first week should be changing out your locks. Not everyone is careful with their keys and discriminate in who they give them to. Whether you choose to hire a locksmith or buy and replace the locks yourself, it's better to get this task accomplished sooner rather than later.

Deep clean. You won't soon have another opportunity to clean a house that isn't filled with meticulously arranged furniture. The first week in your new home is a good time to clean the carpets, scrub the corners of each room, and do a thorough cleaning of your refrigerator and cabinets. It's tempting to start putting items where they'll go as soon as you arrive, but cleaning first will save you time later. The same principle applies for painting your walls.